LONGMILE team was fortunate to be involved in performing the first equine PET scan in 2015. Equine PET imaging has been enabled by robustness of the first high-resolution, portable PET scanner for imaging horses: πPET® EQUATION.
Download πPET® EQUATION Data Sheet (pdf)
High Resolution PET Scanner for Equine Imaging*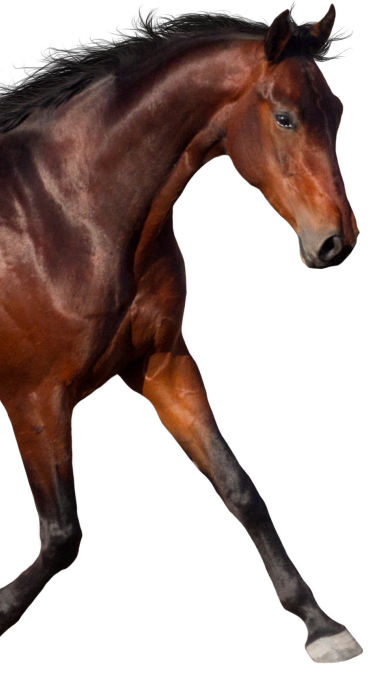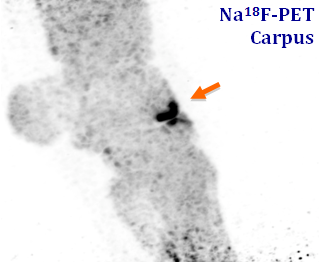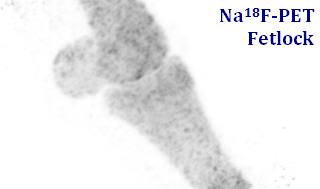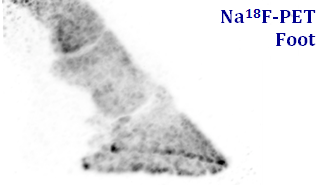 * πPET® is not cleared by the US FDA for medical marketing: research and veterinary use only.
---
πPET® EQUATION Specifications and Dimensions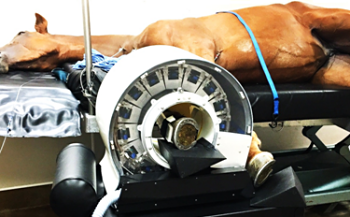 Patient positioned in πPET® EQUATION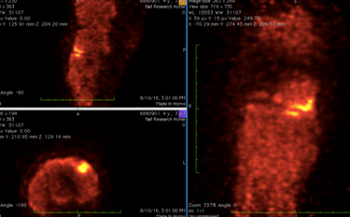 18F-NaF PET Scan of Equine Carpus
Parameter
Value
Crystal / Size
LYSO / 2x2x13 mm3
Detector Elements
15,210
Photodetector
PMT
FOV Diameter
220mm
Axial FOV
85 mm (stationary)
225 mm (scanning)
Scanner Weight
23 kg
Mounting
Bed/Tabletop/Custom
Reconstruction
3D MLEM
Data Format
Listmode
Attenuation Correction
Calc/CT/Ge-68 transm
Axial Resolution
2.0 mm
Resolution Transverse
2.1 mm (FOV center)
3.1 mm (FOV edge)
Energy Res/Window
13%, 430-650 keV
Timing Res/Window
1 nsec / 4 nsec
Transmission Scan
Ge-68 line source
Quality Control
Ge-68 line source
Ge-68 cylinder
Acquisition protocols
Static, Dynamic
Image Format
DICOM